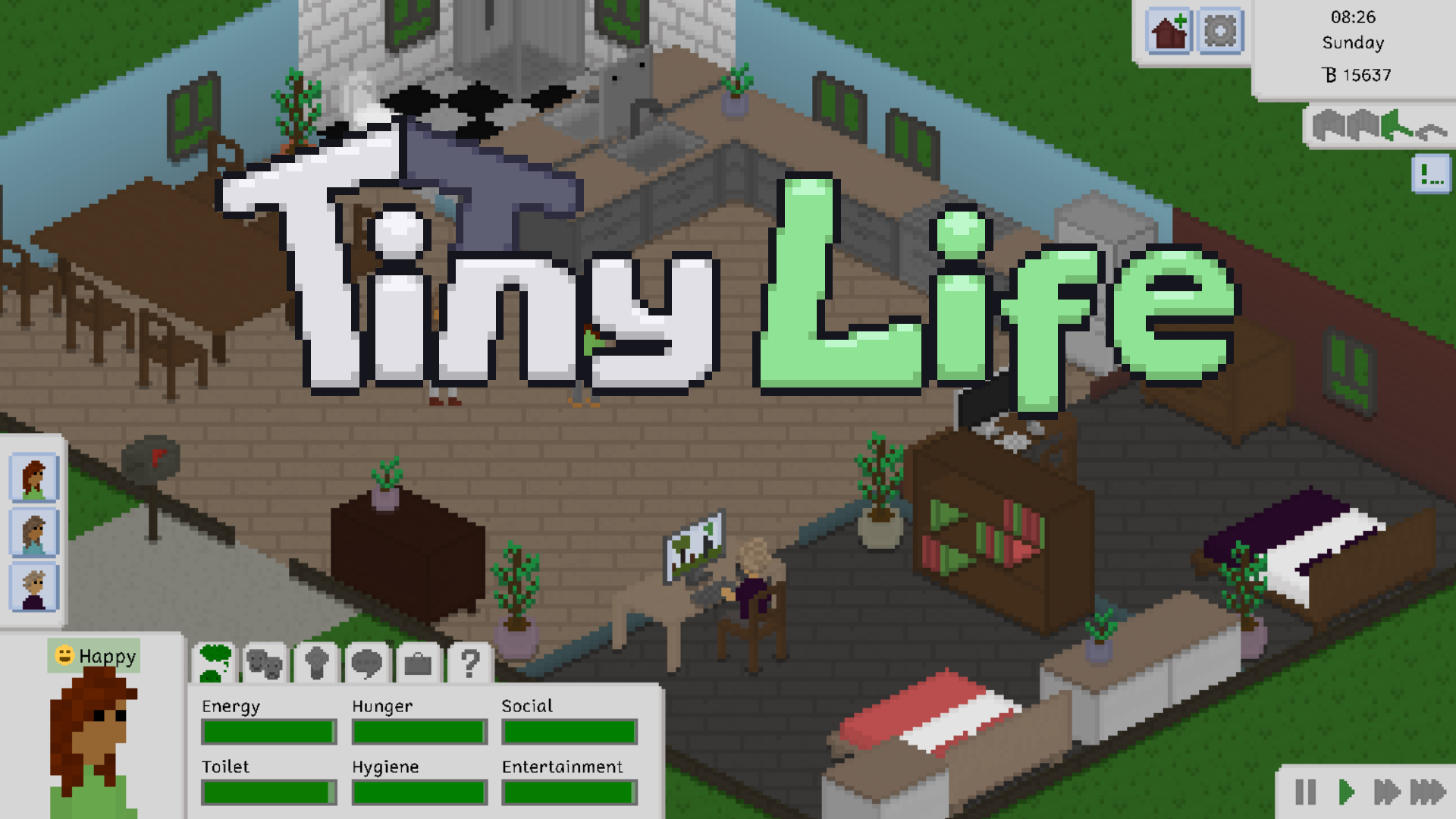 Tiny Life
The Release Date is Here!
---
Hi, cool people! We'll make this quick, and then follow it up with some more in-depth info, as well as some cheesy emotional stuff, of course.
The Release Date is Here!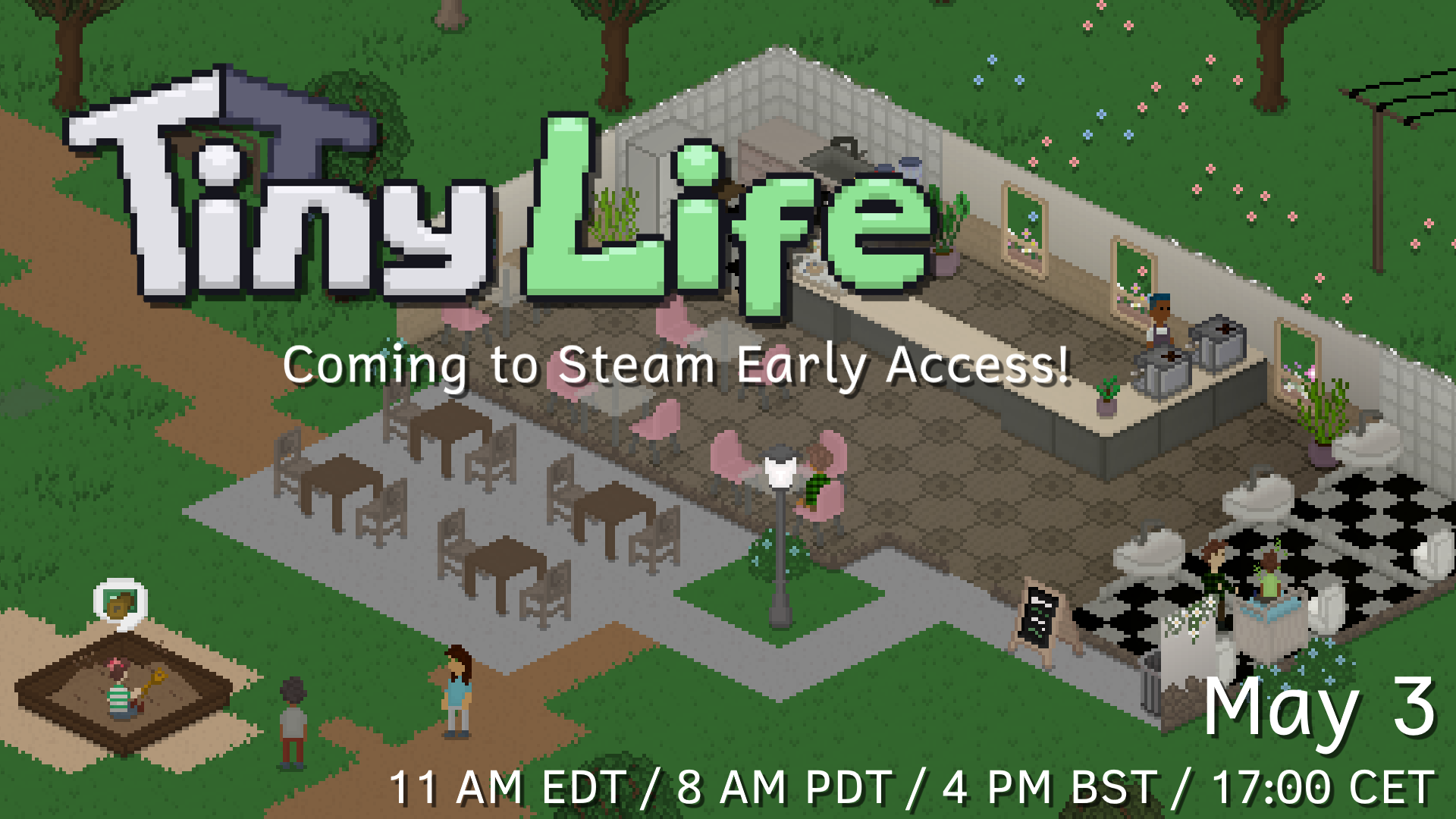 There's all the exciting info summed up in one image! Tiny Life's Steam Early Access release date has been set, and it's happening very soon!!
Tiny Life Early Access is releasing on May 3, 2023, at 11 AM EDT, also known as 8 AM PDT, 4 PM BST, or 17:00 CET for us European folks.
What You'll Get
What will you be getting as part of this release? Well, here's a quick rundown for your perusal:
Everything that is currently in the Tiny Life Demo
Three free, always-installed Sets of content: The Familiar Attire Set, the Woodworking Set and the Fitness Set, two of which come with lots of additional stuff to do!
The large Maple Plains City map which was featured in the Tiny Life Beta
The ability for adult Tinies to get pregnant, and give birth to babies
The baby life stage, which features unique interactions, personalities, and skills
The ability to export, share and import lots, households and custom maps, both manually and on the Steam Workshop
The ability to create and share custom mods for Tiny Life using the official C# Modding API, both manually and on the Steam Workshop
How Much It'll Cost
Tiny Life will cost $14.99 upon Early Access release! If you previously bought the game on itch, you'll receive a free Steam key once the Early Access release hits.
Now for Some Emotional Stuff
Woah, okay. So, this is the first game I'm releasing commercially with the help of a publisher, and with this big of a following already behind it before release. We're currently at over 15,000 wishlist entries on Steam, which is absolutely insane to me. The feedback to all the demo updates has been amazing, and you all have been lovely on the Steam community, as well as the Twitter and the Discord. I'm so excited to be making this game for and with you all, and I'm looking forward to the release and what you do with all the fun new features that are coming with it, especially all of the custom content stuff.
Ell ❤️
Comments
Log in with itch.io to leave a comment.
Any plans to make it purchasable on itch as well?
is it possible to buy the early access on itch ?